Congratulations to Méira Cook and Bardia Sinaee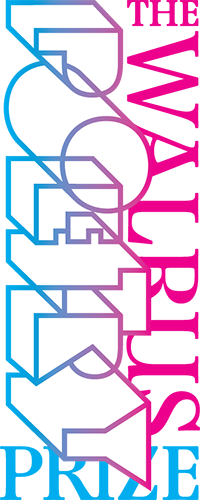 Toronto—The Walrus Foundation and the Hal Jackman Foundation are pleased to announce the winners of the inaugural Walrus Poetry Prize. Méira Cook's poem "The Devil's Advocate" receives the Walrus Poetry Prize and $5,000, and Bardia Sinaee's "Barnacle Goose Ballad" wins the Readers' Choice Award and $1,000. Both poems will be published in the December issue of The Walrus magazine.
"Of the five poems on the short list, 'The Devil's Advocate' seemed to create the most lingering effect," said Walrus Poetry Prize judge Karen Solie. "There is a playfulness in the use of proverb and idiom, but also a control of the language. Together, they suggest that something larger than voice is at stake."
http://thewalrus.ca/foundation/news-releases/#poetryprizewinners