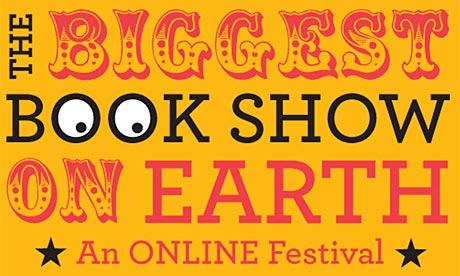 Brand new stories from Neil Gaiman and Anthony Horowitz, the culmination of Gruffalo author Julia Donaldson's quest to find the UK's best storyteller and the country's biggest ever book show will all mark World Book Day April 23 tomorrow.
Celebrated in over 100 countries around the world, World Book Day is the UK's largest festival of reading and aims to encourage a lifelong love of literature in children. Thousands of schools and nurseries are joining in, with more than 14m book vouchers given out to children, and hundreds of events – from Where's Wally "flash mobs" to author talks and literary fancy dress competitions – taking place up and down the country.
Half a million children from around the world will watch authors including children's laureate Donaldson, Jacqueline Wilson and Artemis Fowl creator Eoin Colfer taking part in the online festival The Biggest Book Show on Earth on Thursday morning. Streamed live from London's Southbank Centre, the event will let children watch performances online as well as take part in an interactive question and answer session.
"I'm so excited to be part of World Book Day's Biggest Show on Earth," said Donaldson. "It's a fantastic way of bringing children together to meet some of the country's very best authors and illustrators. We can't wait to transport millions of children to exciting new worlds." Read more at http://www.guardian.co.uk/books/2012/feb/29/world-book-day-14m-books